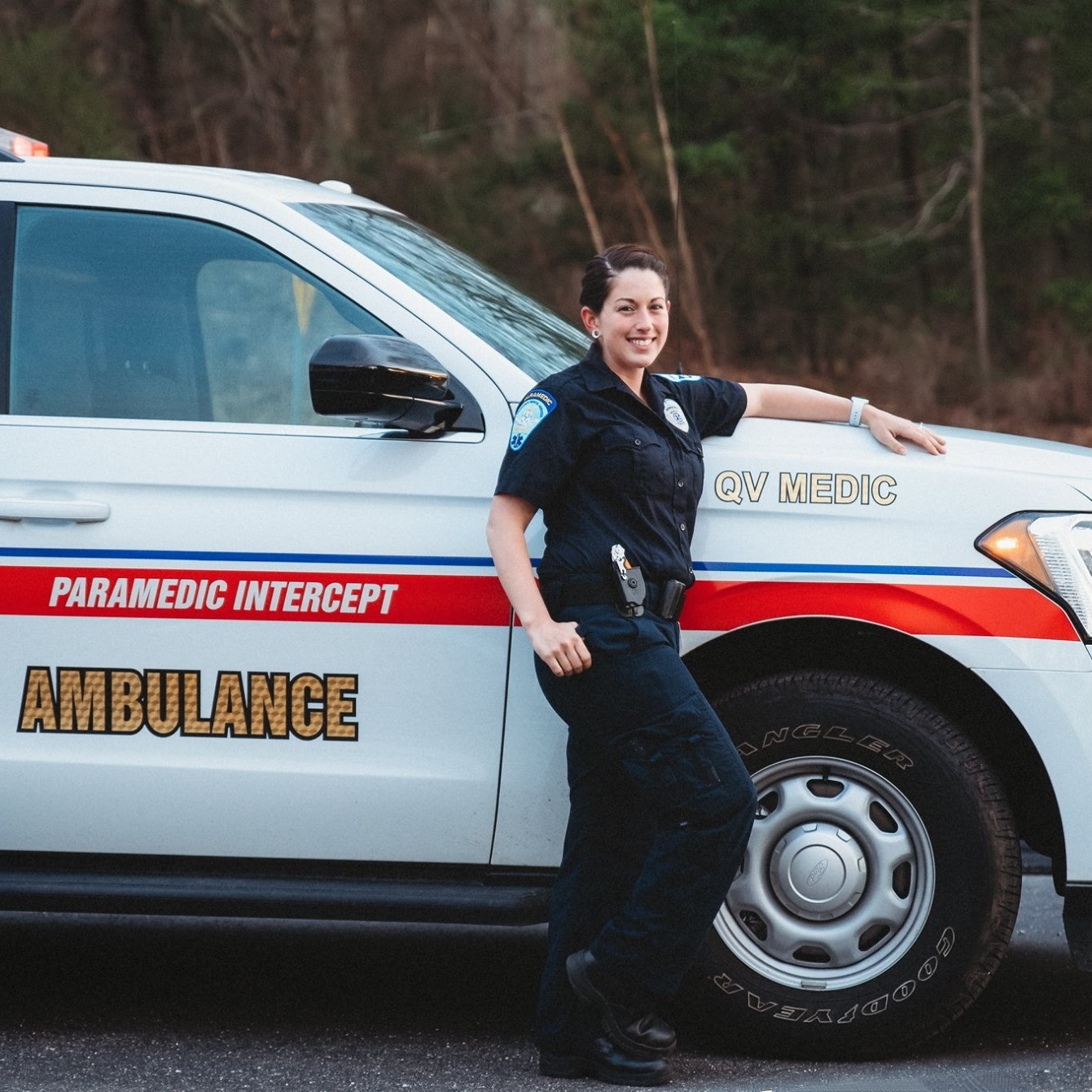 Amber Axtell has been promoted to the Director of Operations at KB Ambulance Corps, Inc. She
has nearly 10 years of dedicated service with KB Ambulance and possesses 13 years of
emergency medical services (EMS) experience over all. Many of those years were in leadership
positions, and nearly eight years have been as a National Registry and Connecticut licensed
paramedic.
Mrs. Axtell started her career in EMS in 2008 as an Emergency Medical Technician (EMT),
serving the towns of Thompson and Putnam. During that time, she became an EMS Lieutenant
at Community Fire Company and a Quality Assurance (QA) Supervisor at both Community Fire
Company and Putnam EMS Ambulance Services, Inc.
In 2011 Mrs. Axtell joined KB Ambulance as a volunteer EMT, and in 2012 she started her
educational journey in emergency advanced life support at American Professional Education
Services, Inc. and obtained her paramedic licensure in 2013. During 2013 Mrs. Axtell also began
her three-year employment at American Ambulance Service, Inc. in Norwich, CT, where she
served as a paramedic and became an Associate Supervisor.
In 2017 when the Northeast Connecticut Council of Governments (NECCOG) contracted with KB
Ambulance to provide paramedic service to nine towns in the Northeastern Connecticut area,
Mrs. Axtell transitioned to KB Ambulance as a full-time paramedic and QA supervisor.
Mrs. Axtell is certified as an American Heart Association Instructor for Advanced Care Life
Support, Pediatric Advanced Life Support, and Basic Life Support Cardiopulmonary
Resuscitation (CPR) and First Aid. She also holds a state of Connecticut EMS Instructor
certification. She has utilized her instructor certifications at EMS classes conducted at the KB
Ambulance Training Center. She also helps students to obtain their Emergency Medical
Responder (EMR) certifications at Tourtellotte Memorial High School in Thompson.
In recent years, Mrs. Axtell was also named and currently serves as the Day Kimball Hospital
EMS Coordinator in Putnam, CT. In this capacity, she serves as communication liaison to many
of Windham County's emergency services and provides oversight. She is also employed part
time at Quinebaug Valley Emergency Communications in Dayville, CT as a dispatcher.